About me
Massimiliano
Pesente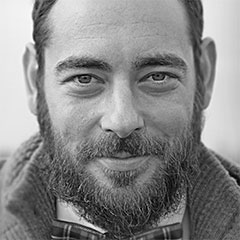 Hi,
My name is Massimiliano Pesente and I'm an Italian full stack developer.
I like creating complex digital experiences, designing engaging games, realizing well-designed interfaces, and generally writing robust and well-structured code.
Over the past 10 years I have created campaign sites, web apps, desktop and mobile games, Facebook and Twitter apps. I have managed for and with various companies the development of small and large projects for clients among which Nike, Replay, Alfa Romeo, Fiat, Levissima and Samsung.
Here you can find my LinkedIn profile.
I'm also lead developer of Goto Studio, a small but capable team of professionals, specialized in the development of web based software, with a special focus on design, user experience and user interaction.
I'm always available for collaborations on interesting projects or even just a chat/a beer, so feel free to get in touch whenever you like.
Oh, I also like books, good food, traveling, TV series, and product design... not in this order.
Tech stack